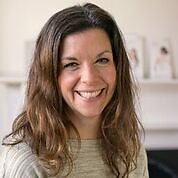 I am a registered Osteopath and have been treating in the Brighton and Hove area since 2007. My Osteopathic clinic is situated on the Hove and Brighton border. Within easy reach of Brighton, Withdean, Westdene, Preston Park, Hove, Patcham, Hanover, Shoreham, Portslade, Southwick, Rottingdean, Woodingdean, Saltdean and surrounding areas. In walking distance from Preston Park Train Station and serviced by the number 27 and 5 bus routes. With accessible parking spaces in the surrounding area.

As an NHS recognised Allied Health Professional and registered profession, Osteopaths are highly trained and skilled health professionals. We assess the function of the musculoskeletal system and how it works with and effects the other systems of the body to aid health and healing.

Emergency home visits are available on request.

For evening or weekend appointments please phone for availability.

At my Osteopathic Clinic in Brighton and Hove, I am highly experienced at working with the following conditions:
Back Pain, Neck Pain, Rib pain, Shoulder Pain and stiffness, Rotator Cuff Pain, Arthritis, Knee Pain, Hip Pain, Foot and Ankle Pain (including plantar fasciitis), Sciatica, Headaches, Hand and Elbow Pain, Tennis Elbow and Golfers Elbow, Pregnancy and Post Pregnancy Back Care, Minor Sports Injuries and other Injuries, Pain from Arthritis, Osteoporosis Screening.

Osteopathy aids to support the optimal environment for health.

The first appointment is a longer appointment, this involves discussion about any symptoms that you may have and gleaning a full medical history to get a full picture of you and your life. This assists in diagnosing what is happening and how to physically assess and treat you.

For every treatment I assess and treat the whole spine as well as the area where you are in pain, using physical movements - moving joints, soft tissue (similar to massage), fascia release and manipulations if appropriate. I offer lifestyle, nutrition and exercise advice to aid health and healing. Assessment involves both watching you move and feeling how your body moves so that I can make a diagnosis for treatment. Osteopathy is about treating the whole person to aid them to be as healthy as they can.

I have lots of experience working with sports people, pregnancy, post pregnancy, children and the older populations. I hold a full DBS certificate.

Many people visits Osteopaths to get back pain relief. I have lots of experience treating and helping back pain. As well as other pain and stiffness in the body.

Osteopathic Clinic in Brighton and Hove.
Biography
I graduated from the British College of Osteopathic Medicine in 2007, after studying a 4 year BSc(Hons) in Osteopathic Medicine and a Diploma in Naturopathy. Upon qualifying in 2007 I opened my practice in Hove and Brighton and have been serving the area ever since.

After a long and successful career as a competitive Olympic weightlifter (if you are interested in seeing some photos from my weightlifting days I have posted some on my Facebook page), both representing my club, county and country, I decided to embark on a career as an Osteopath. I had been treated regularly by an Osteopath for many sports injuries including lower back pain, shoulder pain, neck pain and knee pain and found it successful in aiding me to heal and rapidly reduce the pain, and thus helping me to continue to train, compete and keep healthy and well.

I am still very active, running regularly, along with practising yoga and weight training. There is information in the blog about weight training and exercise for women.

I offer Osteopathy for Hove, Brighton, Shoreham and surrounding area 7 days a week and can also deliver advice over the phone, via video from my osteopathic clinic in Brighton and Hove.

Home emergency visits available on request.
I hold full membership of the Institute of Osteopathy. Institute of Osteopathy


The Institute of Osteopathy is the UK's professional membership organisation for registered Osteopaths.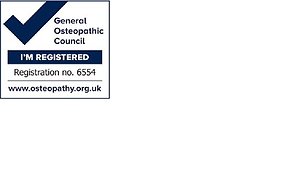 I am registered with the General Osteopathic Council. General Osteopathic Council

Please visit my blog page for information and advice.
Osteopathic Clinic Hove, Brighton and Shoreham - Testimonials
'Thank you so much for the treatment I slept very well after, I feel utterly comfortable with
you, your running memory of my body fills me with reassurance that you know me really well.
You always tailor your multi-skilled array of tools/body works to whatever is appropriate.'

'A fantastic appointment this morning for back & neck pain which also addressed postnatal back care. I have been helped physically & emotionally for the session & would confidently recommend Suzanne. By far the best osteopath I have seen.'

'Suzanne helped me with my severe neck pain and got me quickly back to work. Very professional and kind, Suzanne was quick to identify and help my problem and gave great advice for treatment. As a result I have total confidence in her abilities and will always recommend her.'

'I was hobbling, in pain and doubting my ability to drive at the weekend when I first went to see Suzanne. I came out walking easily and managed to drive without a flare-up of symptoms. I also was impressed that she knew about the wider effects of the inherited connective tissue disorder that I have. After a couple more appointments, she didn't need to see me anymore and my symptoms have not reappeared over several weeks since.'

'Suzanne is always extremely friendly and has been extremely helpful in treating my knee and back pain. I have used her now for three years and am extremely happy with her treatments - I always feel a lot more comfortable and can move much more easily after a visit to Suzanne!'

'Suzanne immediately puts you at ease, she is friendly, professional and most importantly really helped me with my back issues! She even gave me some tips to help ease back pain at home which were fantastic. Highly recommended.'

'I have regular check-ups with Suzanne Jarrett and I would recommend her any day. She is so professional and really at the top of her game when it comes to being in tune with her clients and what they need. Osteopathy rocks.'

'A very big thank you for suggesting the hot and cold treatment. I had a problem with my back one day on holiday, but remembered your suggestions. I was able to have a hot then cold shower, I spent the next few days moving every half hour or so to keep mobile. It took a few days before I was completely pain free, but it didn't spoil our holiday as it so easily could have without your advice'.

'Absolute life saver, I was in all kinds of agony for two weeks and I've just had the best session and can walk and move freely. Very reasonably priced and a lovely person to chat to. Definitely recommend.'

Follow me on Facebook Facebook


Follow me on Instagram Instagram